Parinirvana Ceremonies for His Holiness Katog Moktsa Rinpoche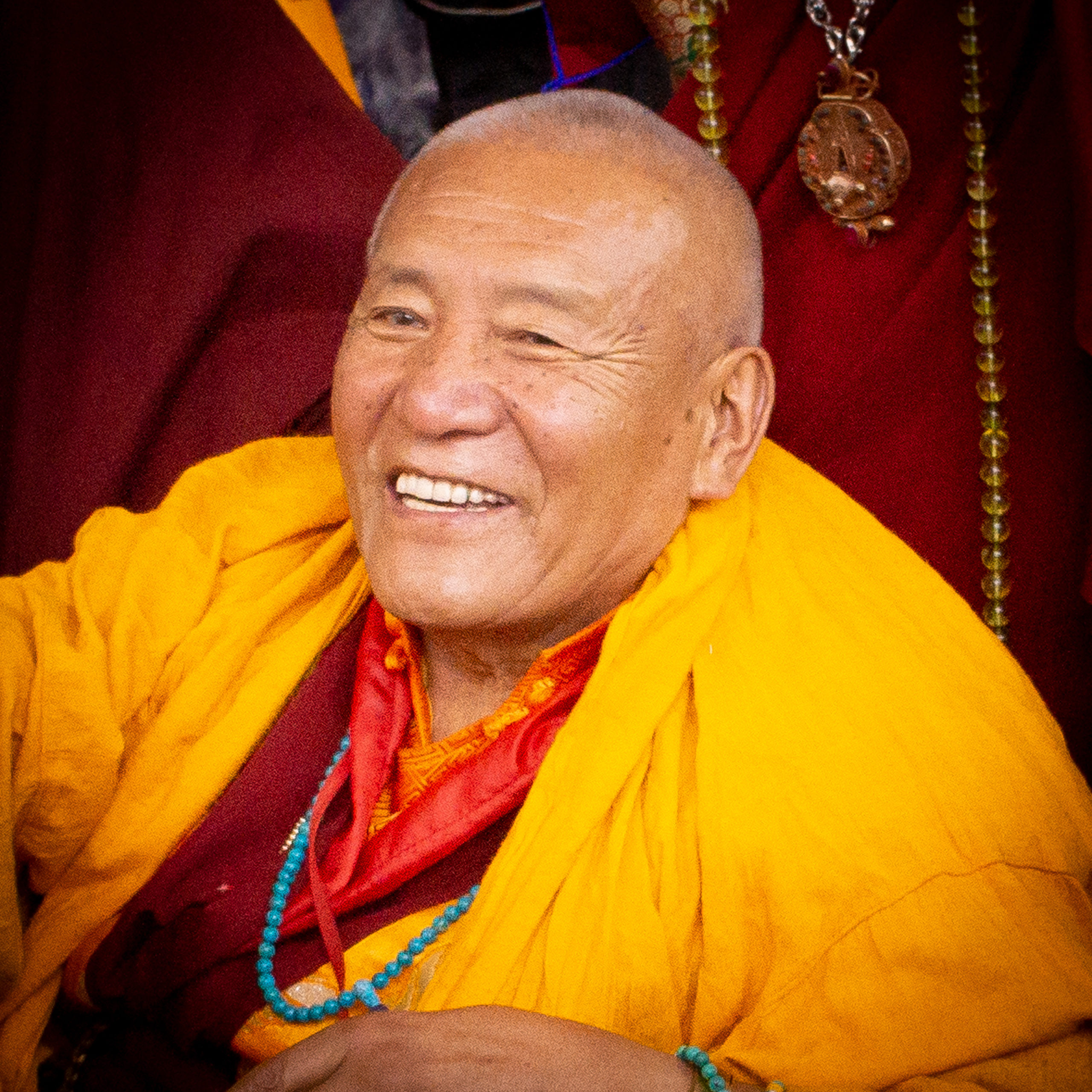 Parinirvana practices for His Holiness Moktsa Rinpoche in Katog Choling with Khentrul Rinpoche or Lingtrul Rinpoche begin live via Zoom starting on September 18 at 10am ET / 9am CT / 8am MT / 7am PT / 6am AKT / 4am HT and will continue daily for the next 40 days. Please see the information below if you'd like to participate.
Click here to make an offering towards the parinirvana ceremonies
Letter from Khentrul Lodrö T'hayé Rinpoche
Dear precious sangha,

From a young age until now, Katog Moktsa Rinpoche was extremely kind to me, serving as both my guru and as a father figure to me. This precious lord of refuge finally closed his loving eyes on this world at the age of 95. None of us can reverse the fact that all birth ends in death.

As for all of you, many of you had the good fortune to receive many empowerments, reading transmissions, and instructions from him. In addition, His Holiness did many things to support Katog Choling and our sangha over the years, including sending sacred substances and masks when the pandemic began.

Now, for us students who remain here after His Holiness's passing, this time is an important opportunity to further connect with the support of the parinirvana practice by making aspiration prayers, offerings, gathering accumulations, and purifying obscurations. The purpose is to support his enlightened activity of the three secrets so that they may be enduring, permeating, effortless, and spontaneously present throughout the world. When we practice and connect during this time, obstacles are removed, and impediments to our practice are cleared, while progress happens rapidly. This practice is also for the swift increase of peace and wellbeing in the universe.
Sincerely,
Khentrul Lodrö T'hayé
About the Parinirvana Practices
For those who wish to participate in the daily memorial practices, here is the practice sequence.

We will begin with guru yoga practice and conclude with dedication and aspirations. This will take place for one hour every day from 7am to 8am Pacific Coast Time. We will use the Shower of Blessings liturgy to accumulate the Seven Line Prayer and the Vajra Guru Mantra. For the elaborate conclusion of dedication and aspirations, we will recite The Prayer for Excellent and Noble Conduct. For anyone new to the dharma and practice, you are welcome to join us, but the liturgies may be challenging for you, and you can simply recite this mantra during the meditation: om ah hung vajra guru padma siddhi hung

For practice in between formal sessions, please accumulate as many recitations of the Vajra Guru Mantra and the Seven Line Prayer as you can. Please count your accumulations of both of these. At the end of the 40 days of this practice, we will gather the number of all recitations and offer them with the dedication and aspirations to Katog Monastery.
Who will lead the daily practices
I will personally lead most of the practices, but on occasion when my schedule does not allow me to do so, Lingtrul Rinpoche has kindly agreed to lead the morning practice. We are very grateful for his participation and support. For example, tomorrow, Sunday, September 18th, I will lead them and then on Monday, September 19th Lingtrul Rinpoche will lead them.