Khenchen Tsultrim Lodrö Rinpoche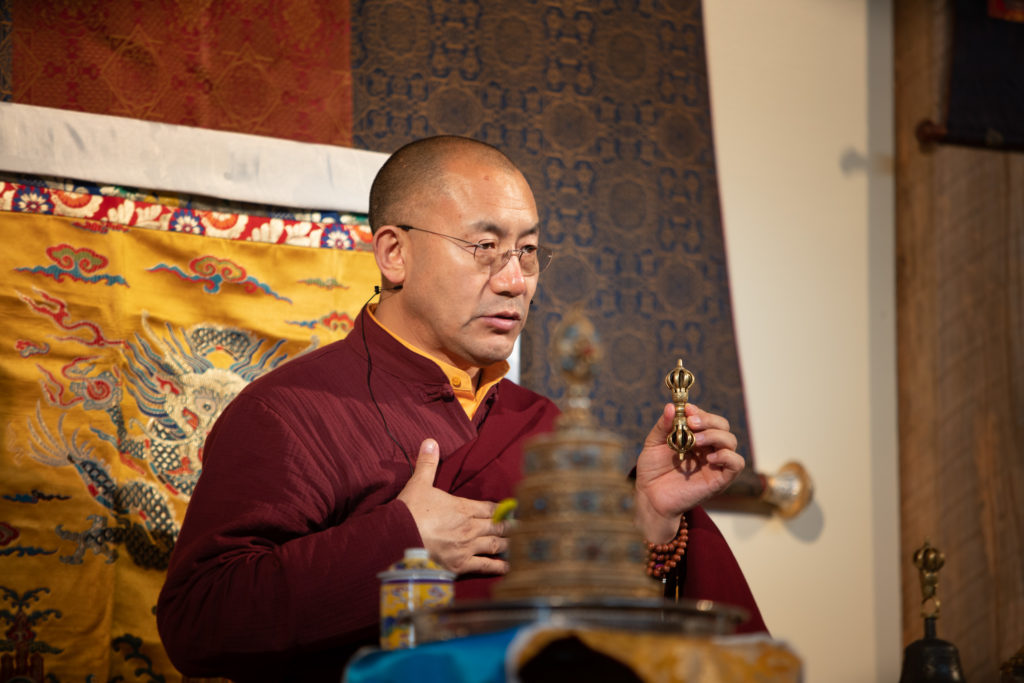 Khenchen Tsultrim Lodrö Rinpoche was born in 1962 in Kandze, in the eastern region of the Tibetan Autonomous Prefecture in Sichuan, China. When he was young and pursuing secular education, a great sense of renunciation welled up in his heart.
Upon hearing about His Holiness Jigme Phuntsok Rinpoche's qualities, he experienced a profound, heartfelt yearning to meet him. He traveled to Larung Gar, the renowned Buddhist academy in Sertar, and met H.H. Jigme Phuntsok in person. H.H. Jigme Phuntsok accepted him as a student with great delight, so Khenchen Rinpoche took vows of ordination and began training under His Holiness's guidance. He proved to have exceptional skills in teaching, debating, and composing texts, and after rigorous evaluation, His Holiness awarded him the khenpo degree –- equivalent to a Ph.D -– specializing in the Tripitakas, or Buddhist sacred scriptures.
Soon thereafter, Khenchen Rinpoche accompanied H.H. Jigme Phuntsok as he taught in many sacred places and different countries worldwide. In the 1990s, at H.H. Jigme Phuntsok's request, Khenchen Rinpoche started teaching the dharma on his own in major cities of China and Malaysia, and in Singapore. Since then, he has continued to travel and teach around the world, including more recently in the United States, Canada, and Australia.
Khenchen Rinpoche is also known for promoting vegetarianism, the value of education, environmental protection, and AIDS and public health awareness. He has published numerous books in Tibetan, English, and Chinese. He has also worked to preserve Tibetan culture by founding libraries and schools in numerous regions in Tibet, and he strives to bring Tibetan people modern knowledge in their own language. In 2015, 2016, and 2017, Khentrul Lodrö T'hayé Rinpoche invited Khenchen Rinpoche to teach at several Katog Choling centers in the U.S. In 2018, he visited Katog Rit'hröd in Arkansas, where he taught on The Heart Essence: My Heart's Advice by H.H. Jigme Phuntsok, and visited the retreatants who were then in drubdra [three-year retreat].